Our Team of Professionals
We view each patient as a unique individual and tailor treatment to your specific needs. As part of our commitment to providing close, personalized attention to every patient, we encourage patient communication. Please know that we are here to provide outstanding patient care and that we value the trust you have placed in us.
If you are interested in joining our team, please complete this application and send it to info@distinctive-dentistry.com
Hygienists
Jeanine, RDH – Jeanine graduated from Fort Steilacoom's Hygiene Program and offers years of experience in treating periodontal disease, as she was part of a periodontal specialty practice for over 15 years before extending her career in our general practice. Her joyful nature is balanced with the skills necessary to help maintain our patient's oral health. Jeanine appreciates the special friendships she has made over the years through dentistry and has a passion for her family, friends, horses and very cute puppies.
---
Jean, RDH – Jean graduated from the Dental Hygiene program at Pierce College and is particularly skilled in periodontal therapy, having worked in a periodontal specialty practice for 9 years before joining our team. Prior to her career in dentistry, multi-talented Jean earned a Bachelor's of Fine Arts in music and designed custom jewelry. She has a keen eye for detail which contributes to her skill as a registered dental hygienist. Outside of the office, Jean has been recognized for volunteerism at several south King County and Pierce County communities as well as philanthropic international health organizations.
---
Dental Assistants
Marci has a gentle, unique way of putting her patients and co-workers at ease. Being a versatile staff member, she enjoys everything from surgery to front office duties. She goes the extra mile every day to get a quality job done.  Having grown up on a dairy farm, she knows the value of a strong work ethic and integrity. When not at work, she loves being with family and friends, along with activities such as running, golf, and hot yoga.
Amanda is a lifelong resident of Pierce County who is best described as a "people person," always looking for ways to put patients first. She enjoys working hard and taking care of people, whether it be with patients at the office or at home with her two daughters (she loves being a mom!). When you meet Amanda, what you'll probably notice first is her cheerful attitude. We also appreciate her excellent clinical skills, great sense of humor, and teamwork — she takes initiative to pitch in with whatever is needed.
---
Administrative Staff
Christina, Administrative Patient Coordinator,
 is situated at the hub of the office and is in charge of patient scheduling and insurance processing. Christina has a "can-do" spirit and is always eager to help.  She studied Sociology at Central Washington University, then trained as a Dental Assistant at Pima Medical Institute.  In her free time she enjoys cooking, music,  traveling and spending time with her family and friends.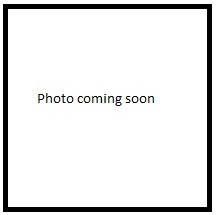 Tanya, Administrative Patient Coordinator, moved to our community after building a career in dentistry in the Renton area. Like Christina, she is trained as a dental assistant which is a great foundation for understanding the clinical side of the practice. She also has an extensive career as a dental office manager who understands insurance, scheduling, and juggling multiple priorities. Tanya is friendly, capable, down-to-earth  and a great team player. Her outside interests include camping, going flying with her husband, spending time in the sun, and enjoying her family.
Lisa, Business Manager,
 brings a broad management background spanning private industry, non-profit organizations, health care and education. In 2018, she completed coursework and became a Fellow of the American Association of Dental Office Managers. She is responsible for the marketing, human resources, and operations of the practice, always striving to provide the best possible service to our patients and a dynamic, supportive environment for our team. Outside of the office, Lisa is involved with causes related to health, the environment, education, and homelessness. She enjoys cooking, running and playing the piano.